Do you want more information to manage your pregnancy? The PreTRM® Test for Risk Management lets you know your risk of delivering your baby prematurely. Talk to your doctor about the PreTRM® Test. Knowing that your baby may deliver prematurely gives you the power to prepare, get extra care for your pregnancy, and give your baby the best start in life.
News
Sera Prognostics Enters into Agreement with LabCorp to be the Exclusive U.S. Distributor of PreTRM® Test
SALT LAKE CITY, January 10, 2017– LabCorp Leads $40 Million Series C Financing as Sera Expands its Activities to Address Premature Birth. Sera Prognostics, Inc., a woman's healthcare company, announced today that it has entered into a strategic collaboration with Laboratory Corporation of America® Holdings (LabCorp®) (NYSE: LH), a world leading life sciences company, to be the exclusive U.S. distributor of Sera's PreTRM® test. PreTRM is the first and only clinically-validated blood test that provides an early and individualized prediction of preterm birth risk. Read More
Sera Prognostics is named a 2017 Silver Edison Award Winner
New York, NY – April 21, 2017 – The Edison Awards, celebrating 30 years of honoring the best in innovation and excellence in the development of new products and services, announced today that Sera Prognostics' PreTRM Test was voted a Silver Winner for innovation in the "Health and Wellness" category at the April 20th event at The Capitale in New York City. Read More
Doctors Speak Out!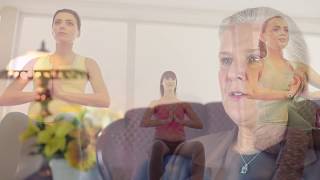 Dr. Lizellen La Follette Shares Being "Proactive versus Reactive" with the PreTRM Test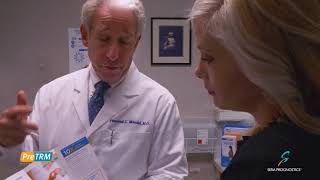 Dr. Howie Mandel discusses his personal experience with premature birth and why everyone should have the PreTRM test